– PREPARTY SEPTEMBER 10 –
SINNER is a long time sponsor of IbizaRegatta. Running towards the 10th edition in 2021 we sat together and decided it was time to act bigger.
So let the preparation and the vibe begin with a big PRE-PARTY.
On September 10th, 2020 we're hosting a pre-party in the SINNER flagshipstore in Amsterdam. We expect you all from 1800 hrs to 2100 hours.
This evening is especially set up to meet the other teams, ambassadors and partners.
Location: the Sinner Flag Store, the house of Sinner, is located at the Leidsestraat 60, in Amsterdam.
– SPECTACULAR YACHTING SHADES –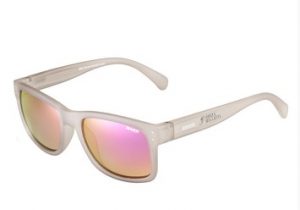 SINNER has developed unique Ibiza Regatta Yachting shades. They are directly adjusted to your own eyes  at the venue and provided the same evening. All while you sib on a cocktail offered by our friends of
VanDyck Spirits
, or get your beard trimmed Ibiza style.
"Get your opponents in sight and see the wind before others do".
(brown and colorless shades available by default. Come and look at the whole range of Sinner; sunglasses, helmets, gloves, foot wear.)
–  Bucket Wines  offers a refreshment skipper course on September 11, 12 and 13. Please contact us when you like to participate. Subjects are: manouvring in port / anchoring / reefing. When desired also start and first beat up to the first bouy. Location Scheveningen.
–  
AIX
provides their famous rose.  Great rose, great places.
–
TNG Swiss watches
shows their spectacular range of watches, Swiss made Dutch design.  Watches will be delivered before the first race.
–
Crystal Promotions
 provider of the famous IbizaRegatta shirts. Shirts will be waiting for you to be picked up. Your own team shirts can be picked up here as well when you order them now.
–
Boxer in Blue
provides unique IbizaRegatta bikinis which can be picked up when ordered in advance.  Use the Keycode IR2020 with your order your special IbizaRegatta James bond suits. (20% discount from 20 august – 10 september)
– Earth Flag informs you of their unique plans to save the earth.
–
Waterfront Radio
kicks of With Radio Ibiza Regatta. Possibility to record a special team jingle that will be played every hour during the regatta.
See you there and let the vibe begin.
Ibiza Regatta, heavenly addictive.
The Ibiza Regatta team